Institute for Systematics in general medicine
Institute head
MR Dr. Gustav Kamenski
Arzt für Allgemeinmedizin
Ollersbachgasse 144
2261 Angern/March
kamenski@aon.at

Deputy
Work at the Institute
The Institute is dedicated to the continuation of the scientific work of Prof. Dr. Robert Braun, the founder and pioneer of basic research in the field of general medical in Austria. With his research, Prof. Braun entered uncharted scientific territories and developed a specific general medicine professional theory with its own terminology and concepts such as "avoidably life-threatening developments", or "watchful waiting". In addition, on the basis of decades of case statistics, he discovered what is known as the case distribution law, which allows predictions to be made about the frequency and distribution of characteristic and uncharacteristic symptoms in general medical practice. Applying recent practice data, Dr. Fink has for years been working on a comparative case statistics study as evidence of the Braun case distribution law in various fields of practice, in this way proving its fundamental significance and validity. The question of the significance of Prof. Braun's discoveries, in particular the already mentioned case distribution law, for other fields of science, is being addressed in particular by Institute member Prof. Dr. Martin Konitzer.
On the occasion of the 100th anniversary of the birth of Prof Braun, the Institute member Medical Counsellor Dr. Fink prepared an exhibition on his life's work. It was opened on 11 January 2014 in Brunn an der Wild in the Waldviertel, where Prof. Braun used to work, and attracted a large audience from amongst the population, the representatives of the local authority and many former pupils. Prof Braun's three children also attended the ceremony.
One of our Institute's current activities is the publication of a COPD-hypoacusis study, which addresses a possible clinically relevant relationship between COPD and hearing loss.
A further activity of the Institute is the development of an interface capable of being integrated in the surgery software of general practitioners with an interest in practical epidemiology, and which will enable both uncharacteristic complaints and clearly diagnosed symptoms in various systems to be coded and their frequency and the course of the illness to be recorded, in particular with respect to avoidably life-threatening developments.
In addition, the Institute also attempts to initiate research projects that aim at relating basic molecular biological research to frequent symptoms in general practice, such as the investigation of epigenetic parameters in leucocytes of patients with diabetes or osteoporosis who attend the surgery for the routine blood sampling.
Photos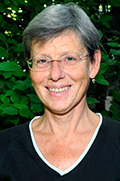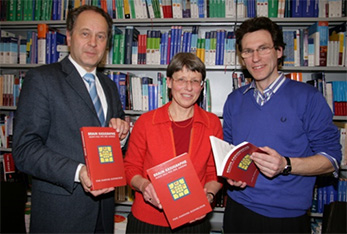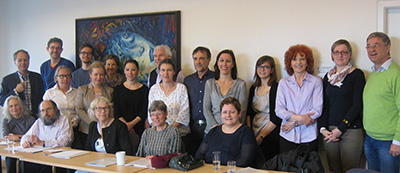 Downloads